REBHAN
Services
In addition to the development and production of exceptional packaging, we also offer a wide variety of additional services.
Do you need expert advice when choosing the material and shape of your packaging? Are you looking for comprehensive project management? Are you dependent upon professional supply chain services? REBHAN experts are happy to support you with advice and practical support at all times.
REBHAN Service
PACKAGING
CONSULTATION

Packaging consultation
Our experienced REBHAN packaging consultants would be happy to support you and answer your packaging questions. Together, they will devise the ideal solution to package your specific product. In the decision-making process, we incorporate your specifications regarding material properties, shapes, sustainability and, of course, budget. Our ultimate goal is to create the perfect packaging for your product! Our consultants work around the world and aim to:
Understand your ideas and requirements in great detail
Support you with well-founded, current market information
Share their know-how with you relating to the technical possibilities
Achieve your requirements with the available options
Select the most suitable materials and production technologies for your specific project
Provide prices, commercial provisions and conditions
Our consultation team has excellent knowledge of our extensive product and service portfolio and looks forward to helping you with your product packaging enquiries.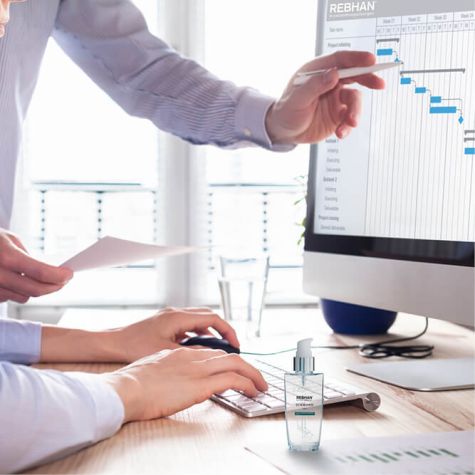 REBHAN Service
PROJECT-
MANAGEMENT

Project management
REBHAN project management supports you to efficiently implement your projects. The focus is on the following points:
Agreement of the respective project scope with you
Provision of an optimised cost breakdown and schedule management
Monitoring of the human, technical and physical project resources
Expertise relating to technologies and market development as well as the corresponding project optimisation
Application of proven project management methods and tools
Assurance of structured real-time communication
Use of methods to minimise risks
In the project manage­ment field at REBHAN we use various online communication tools and state-of-the-art, digital project management systems to collaborate with you. We deliver your premium-quality products reliably within the agreed time frame and budget. At REBHAN we offer a smooth project process that you can rely on and which is risk-free.
Get in touch!
REBHAN Service
PACKAGING
DESIGN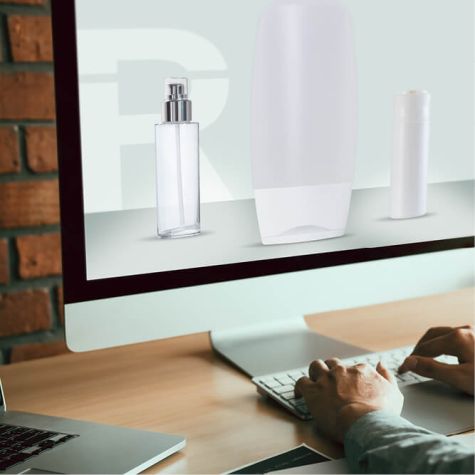 Packaging design
Our packaging designers are dedicated, innovative creatives who enjoy developing unusual designs for standard products and customised solutions. Their activities include:
Presentation of packaging ideas and options
Optimisation of packaging design in terms of producibility, costs and recycling of packaging components
Generation of CAD drawings
Validation of tool layouts
Creation or commissioning of physical prototypes (e.g. 3D printing)
REBHAN creative professionals transform your ideas into functioning designs.
If you are interested, please get in touch!
REBHAN Service
TOOLING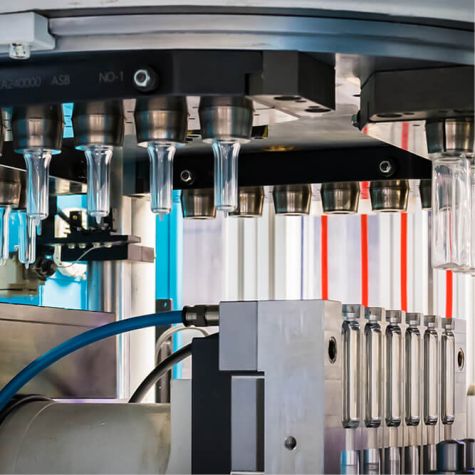 Tooling
Once your project has been developed and your desired design has been defined, our team of tool experts will step in and help:
Select the optimum production technology
Define the details and configuration of the tool layout
Manage our tool suppliers
Qualify tools for production
Organise tool maintenance
Adjust and modify tools
The REBHAN tool team develops the optimum tool for your packaging design and to ensure production remains budget-friendly and punctual.
Get in touch!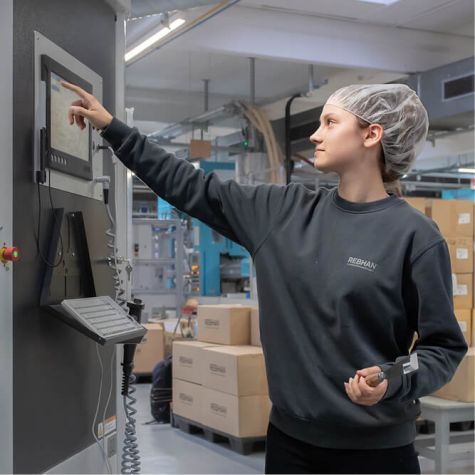 REBHAN Service
SUPPLY CHAIN
MANAGEMENT

Supply chain management
At REBHAN we offer ultra-modern, reliable supply chain management. Highly qualified experts using innovative technologies and SAP ERP ensure the following processes run with optimum efficiency:
Enquiry/capacity planning and forecasting
Order management
Material requirement planning (MRP)
Production planning system (PPS)
Inventory management
Global transportation management
Daily online supply chain meetings
Thanks to these processes we can offer a high-performance (OTIF, on-time in-full) flexible supply chain with low minimum order quantities (MOQ) and a highly flexible response to changes.
Set us a challenge!
REBHAN Service
QUALITY
MANAGEMENT

Quality management
REBHAN's modern management system ensures you enjoy a consistently high quality level. Our quality management system (QM) determines the targets according to ISO 9001:2015. Our quality assurance (QA) ensures our products meet the quality criteria defined by the QM.
The specific QA steps include:
Incoming quality control (IQC)
In process quality control (IPQC)
Outgoing quality control (OQC)
We also have a modern, well-equipped laboratory to support quality control. This is, of course, also available to you for the market launch of your new products with advanced testing and analysis possibilities. Thanks to our sophisticated quality management and quality assurance processes we can commit to fulfilling your requirements at all process levels.
Please contact us if you have any questions!
Have we made you curious?



Please don't hesitate to contact us detailing your wishes and individual requirements for your fully customised brand packaging.