REBHAN's
Green line
We set the course for sustainability very early on:
All of REBHAN's business processes place environmental awareness at the forefront, a focus that we maintain when developing new sustainable packaging solutions. We are also continuously researching environmentally friendly alternatives for packaging without reducing the exclusivity of the end product.
At REBHAN we are well equipped for future challenges:
A high degree of flexibility and creativity combined with innovation through research and development is rounded off by our dedicated, highly motivated team. We look forward to the challenges that the future holds!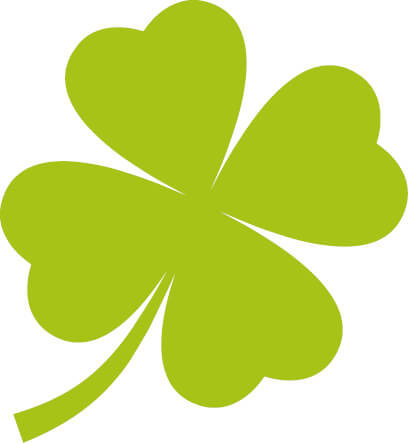 REBHAN's

Green line concept:
No matter which packaging you choose – we will find a sustainable way to produce it!
REFILL
Luxurious on the outside & refillable on the inside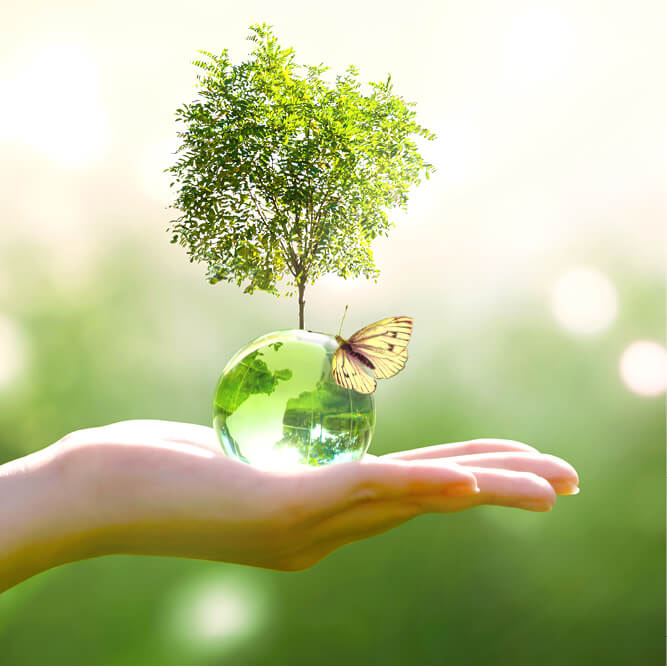 REFILL
COLONNA REFILL [30 ml / 50 ml]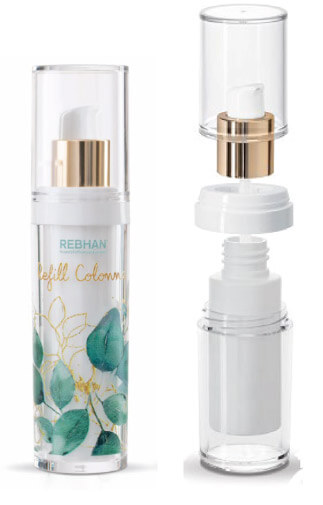 Plug cap
Heavy-wall PET
Pump
threaded 20/410
Circlip
PP, coloured or metallised
Inner bottle
HDPE or PP, 30 ml or 50 ml
threaded 20/410
Outer shell
heavy-wall PET
We can all do our bit for the environment and save plastic – every single step counts. Our COLONNA REFILL solution gives you the option to provide a high-quality and also sustainable refill option for your products. The inner bottle contains the corres­ponding material for filling and can be sold separately. After use, the empty inner bottle is simply replaced for a full one. All the other components are reusable.
All components are recyclable. PET components can of course also be manu­factured from rPET (10-100%).
PCR / rPET
Recycled PET is the
packaging material of the future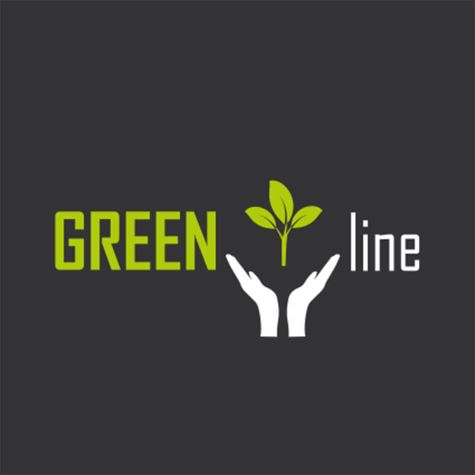 PCR / rPET
Recycled PET is the packaging material of the future
Less new plastic
Using rPET can significantly reduce the new production of plastics and sustainably decrease the corres­ponding CO2 emissions.
Lower energy consumption
When producing rPET, there is no need for diverse, energy-intense steps in the production process as significantly less oil needs to be processed into polymers. The production of a bottle made from rPET uses up to 75% less energy compared with a bottle made from new plastic.
Lower CO2 emissions
rPET can be continually recycled without losing raw materials and causes fewer emissions in the recycling process than virgin material.
Less waste
Fewer plastic bottles end up in landfill or being incinerated. They are collected, fed back into the cycle and recycled.
* In the image on the right you can see sample bottles that have been made from different rPET materials and rPET fractions. For comparison, the bottle made from virgin PET material is behind in each case.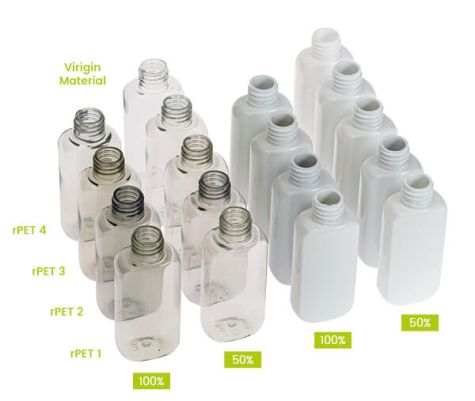 rPET is
more sustainable and resource-friendly

than virgin PET material which means:
The higher the proportion of rPET, the greater the

benefit for the environment.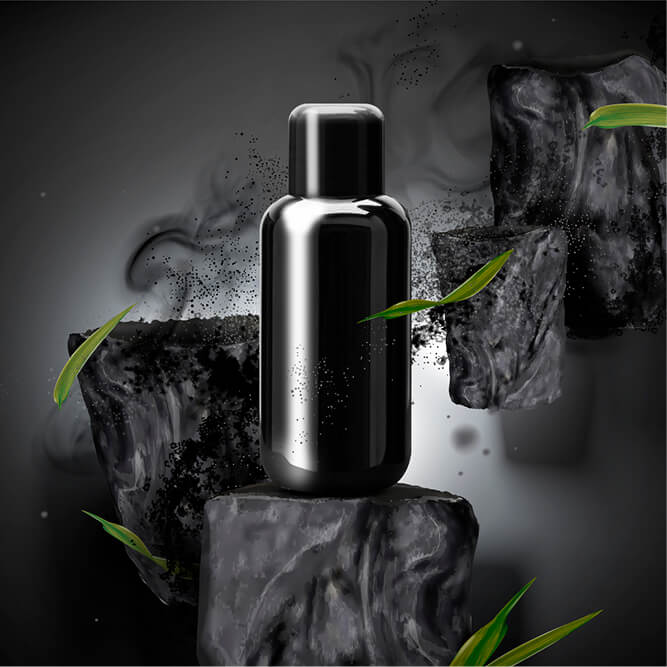 CARBON BLACK-FREE
Elegant appearance and
guaranteed recyclability

CARBON BLACK-FREE

A considerable proportion of plastic packaging is coloured black to block out light and protect the ingredients. Black packaging is also popular because it attracts attention and gives an elegant, premium appearance. However, the colouring used to date that contains carbon black presents an enormous challenge for the recycling value chain.
Why? Recycling plants operate using near-infrared technology (NIR) with optical sensors that identify the packaging to be recycled using light reflection. These optical sensors cannot detect black packaging to a satisfactory level, which means it is sorted out and lands in the non-recyclable waste.
The solution to this is carbon black-free colour pigments, which we are also using at REBHAN to colour our black flacons and bottles. Instead if carbon black, "adjacent" dark tones are used that are also suitable for direct food contact. In the reprocessing process, plastics coloured in this way can be correctly identified and assigned in contrast to packaging that contains carbon black.
Development of carbon black-free pigments
Thanks to this innovation, proper sorting of black plastics coloured using these pigments is possible using NIR detection systems.
Development of new detection systems
New detection systems and technologies are continuing to be developed and installed to enable material recycling plants to effective sort even conventionally black plastics that contain carbon black.
Alternatives
Using alternative packaging dyes reduces the use of black plastics.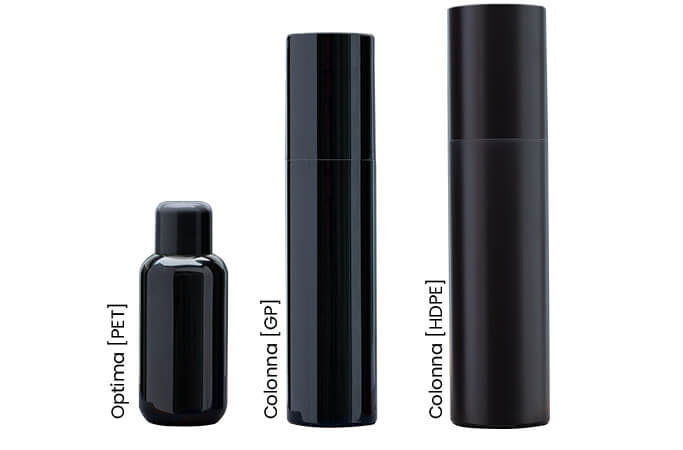 We offer carbon black-free dyes for
all volumes, shapes and materials

.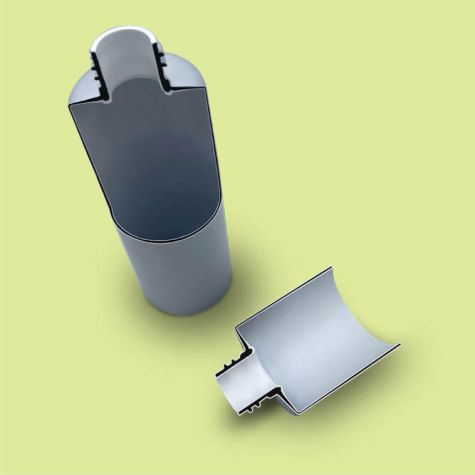 Co-Ex
Combination of different
layers of material

Co-Ex
Co-Ex (co-extrusion) is used for material preparation. Plastics undergo the same extrusion process as for extrusion blow moulding but up to three materials are extruded at the same time. The different layers ensure the required combination of properties.
SUSTAINABILITY
Use of rHDPE, recycled PP or bio-based materials for greater sustainability
EXTERNAL APPEARANCE
Use of new material as an outer layer for a premium appearance
PROTECTION
Use of new material as an inner layer to guarantee the required protection
LOWER COSTS
All-in-one production using multiple layers
Uncertified recycled material also possible


To ensure chemical resistance, compatibility, food quality, product stability or better transparency, use a thin layer of virgin material on the inside and a thicker layer of recycled material on the outside, e.g. PCR material (post-consumer recycled material).

A larger proportion of recycled material is used for the inner layer to increase sustainability. Virgin material can be used as an outer layer to ensure an attractive appearance.

Producing packaging from three material layers presents entirely new combination possibilities. In each case a layer of virgin material is used on the outside for the perfect look and for protection on the inside. The middle layer consists of up to 50 % recycled material to make a substantial contribution to environmental protection.
We combine multiple material layers to ensure you the
required properties

or
to

taking into account sustainability aspects

.
CHEMICAL RECYCLING
Environmentally friendly without restrictions
of functionality & aesthetics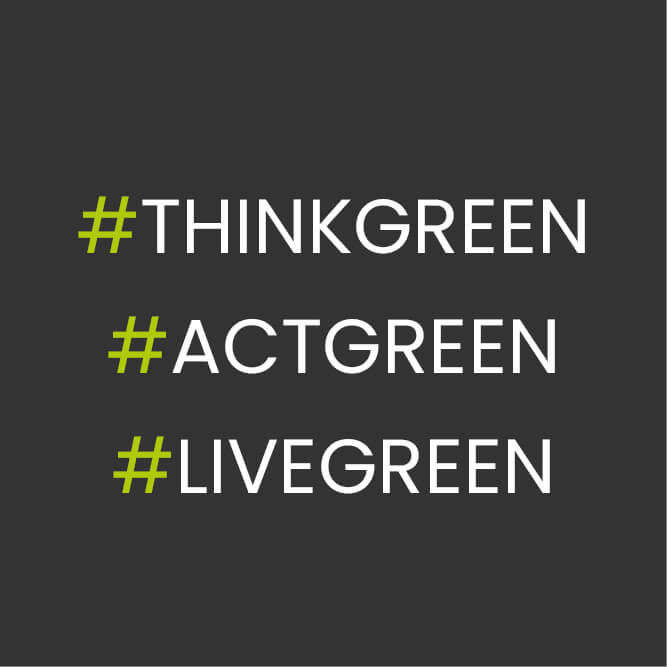 CHEMICAL RECYCLING

A distinction is made between chemical and mechanical recycling. In mechanical recycling, plastic waste is sorted according to type of plastic, washed, melted down and processed into recylates. These are then used as the starting material for new products, replacing virgin material. The chemical structure of the plastic is retained in mechanical recycling.
Chemical recycling enables plastic waste to be reprocessed that is otherwise not mechanically recyclable for technical, ecological or economical reasons. Sorted, single-variety plastic waste can easily be recycled mechanically, however it is often inefficient or technically impossible to sort mixed plastics. The mechanical recycling of pods or cups, for example, is almost infeasible because of the different layers that have different melting points. In this case, chemical recycling is used in order to feed these materials back for recycling.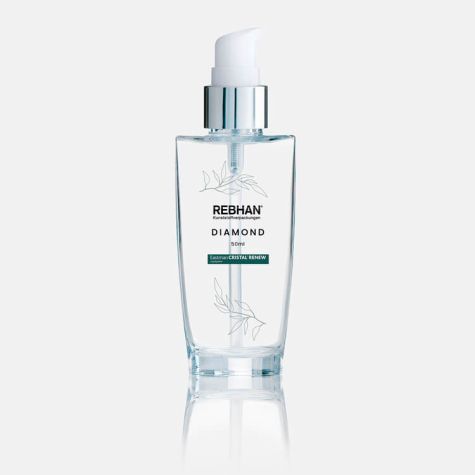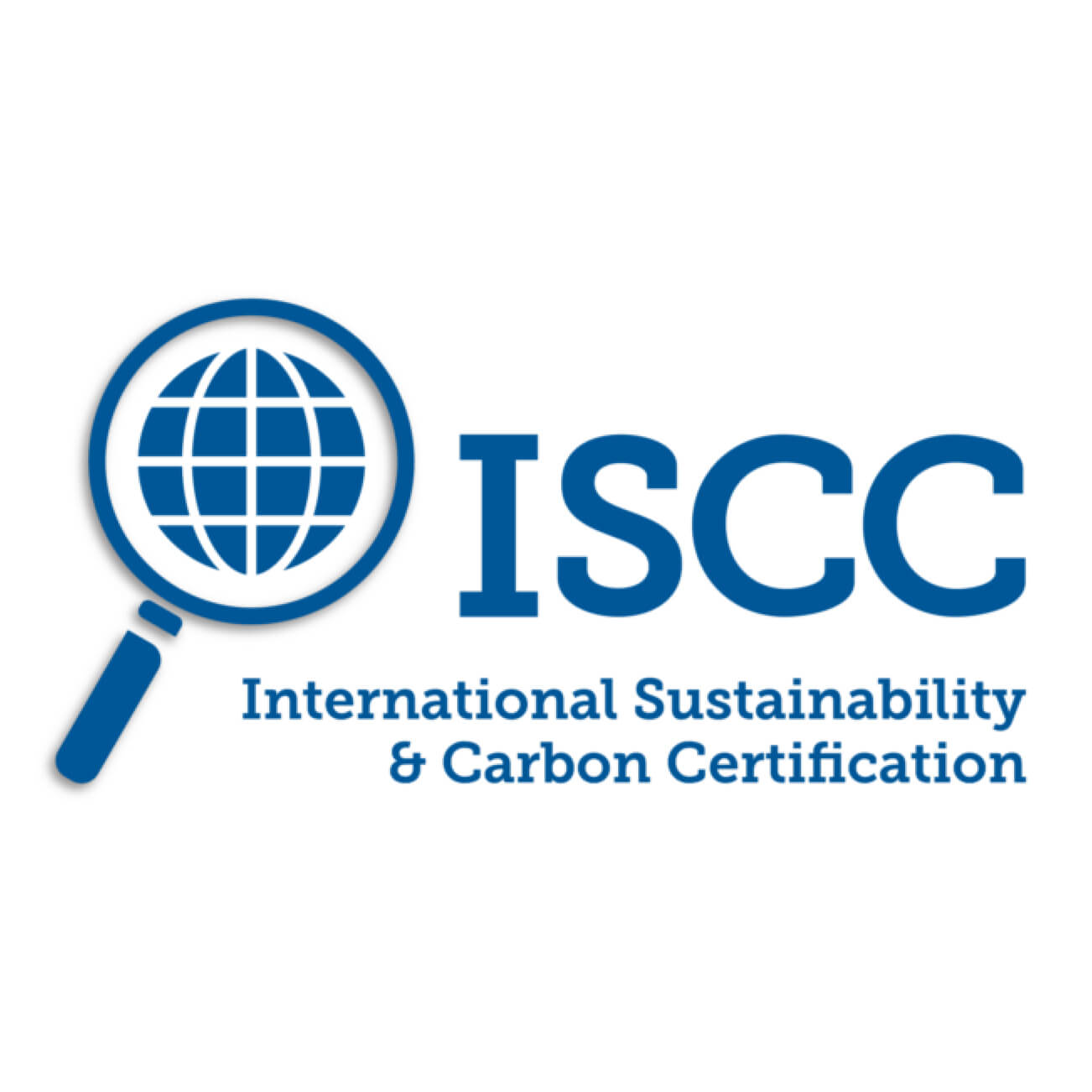 REBHAN is certified by the International Sustainability Carbon Certification organisation, an independent, global agency that monitors sustainability topics in different industries. It is therefore possible for us to offer packaging from recycled materials that has been certified by the ISCC using the mass balance allocation. We can therefore ensure the traceability of the plastic granulate that we use for your packaging solutions.
The cosmetic industry in particular requires absolute clarity, shine, product compatibility and durability from its packaging. These aspects can also be guaranteed by the molecular recycling technology even for chemically recycled material.
Don't compromise when it comes to
properties

,

aesthetics

or

sustainability

!
RECYCLING HDPE /rHDPE
Grey can be surprisingly
colourful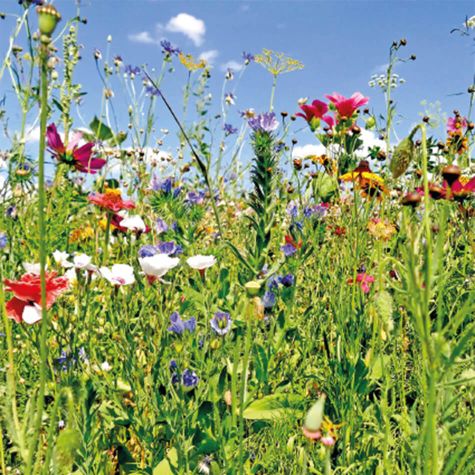 Recycling HDPE / rHDPE

Grey can be surprisingly colourful – a sustainability project

We have discussed the topic of
"how does grey become colourful?" in great detail!
To demonstrate the design and sustainability options of the packaging made from mono-materials, we have produced sample bottles in different blends with virgin material, specifically using 20%, 30% or 50% recyclate. The material used was independently tested HDPE recyclate with certificates of conformity for rinse-off and leave-on products. These properties are extremely important, especially in the field of cosmetic applications.
The result clearly shows that visually impressive packaging in bright hues is also possible using grey recyclate. Consequently, there is no need to decide between two extreme approaches: Sustainability & shortfall in design versus top design & virgin material. In addition, the choice of this more eco-friendly packaging comes with significant cost and availability benefits: The grey recyclate is considerably cheaper and more readily available than the white or natural recycled granulates.
You can read a full press report in our blog: To the blog post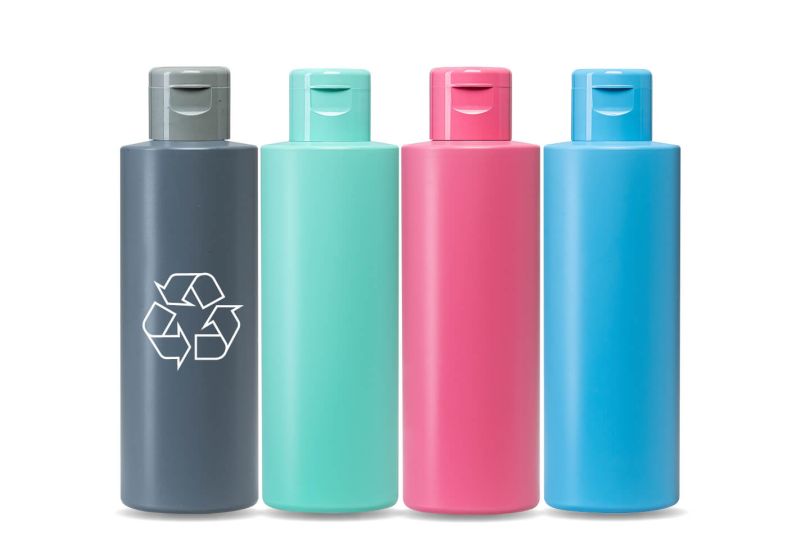 Attractive design and
sustainable use of resources

is no longer a contradiction!
Benefit from our expertise

We are familiar with and use numerous environmentally friendly options that brands can use for sustainable packaging. Sustainable procurement and eco-friendly production are just as important as the choice of packaging decoration and logistics. The overall environmental impact of a type of packaging results from the sum of all these factors. All the better if your packaging combines both: Sustainability and impressively good looks!
Our experts are happy to advise you on the various alternatives.