REBHAN
Decoration
Establishing your brand on the global market requires a holistic concept. Your packaging forms an integral part of your brand image and must reflect and support your brand promise and brand value. It is the eye-catcher, the first thing your customers see. On shop shelves and online, the look needs to arouse curiosity and provide an essential purchase incentive. It needs to be like love at first sight!
A brand's recognition value is also vital. Irrespective of which individual product in your line you are placing on the market, the look and styling must clearly represent the brand character. Customers that you have already attracted and retained to your brand should be able to instantly "recognise" each new product.
In REBHAN's decoration department your packaging undergoes
several finishing steps to take it from the basic bottle to the finished product.
Customise your packaging
The various decorative techniques that we can offer inhouse at REBHAN and our many years of experience in screen printing, hot foil stamping, coating and metallisation, leave no (design) wishes to be desired and showcase your brand perfectly! Give free rein to your creativity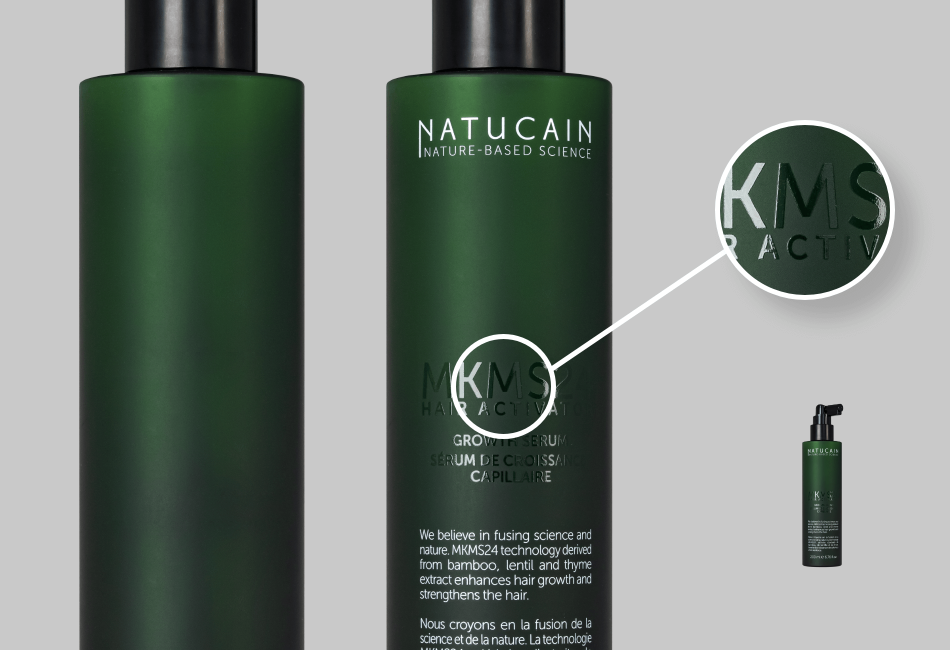 Silk screen printing
Silk screen printing is one of the most frequently used printing techniques, and provides a multitude of options for applying the decoration of your choice to your flacon. For this reason, we invested in a state-of-the-art 5-colour printing machine in 2022 in addition to the existing machine park of printing machines in order to ensure that we remain at the cutting edge [Read more about this in our blog]. Even square bottles can now be printed all round in a single work operation. Extremely detailed graphics such as extremely thin lines and delicate design elements can be depicted clearly and razor-sharp using this kind of stencil printing process.
Pad Printing
Pad printing is an indirect printing procedure based the gravure printing procedure, and can primarily be used in situations where the printing area is uneven (e.g. in combination with effect finishes). Because of the malleability of the pad, curved surfaces can be printed (convex, concave or grained). Because of its elasticity, the pad adopts the shape of the item to be printed, and the motif can therefore be transferred onto the substrate in an ideal way.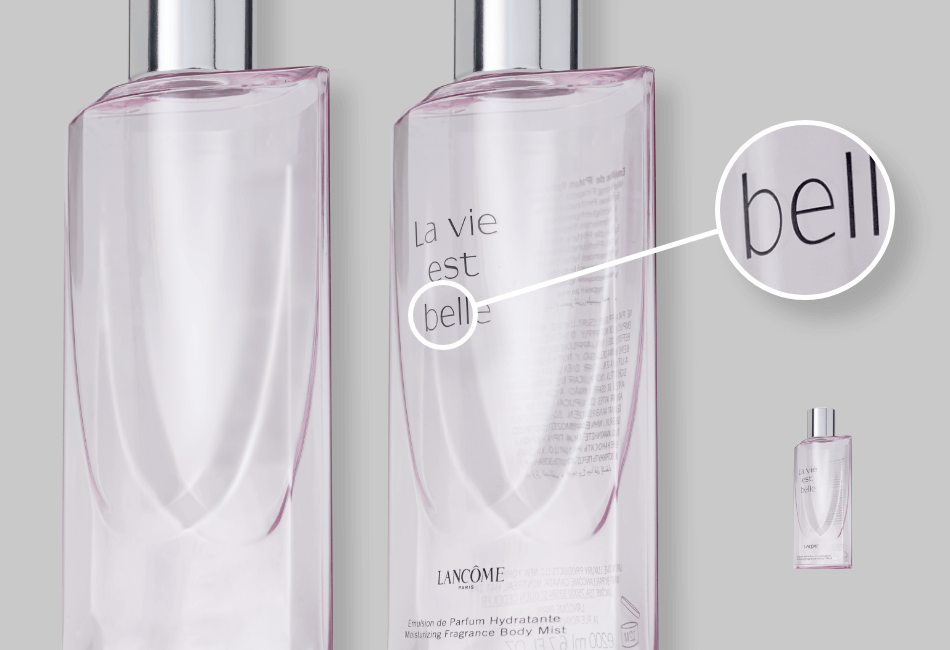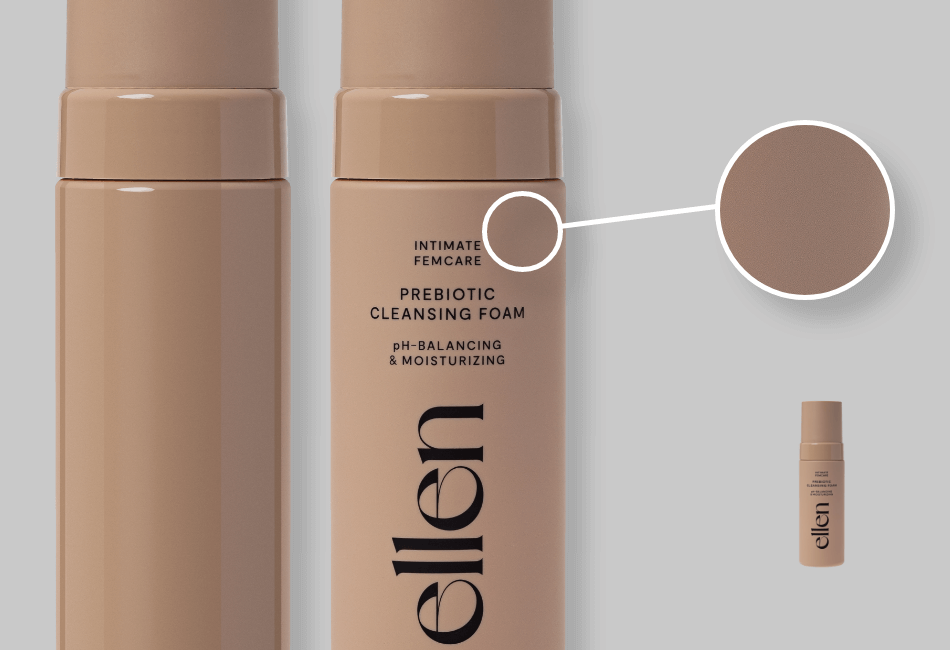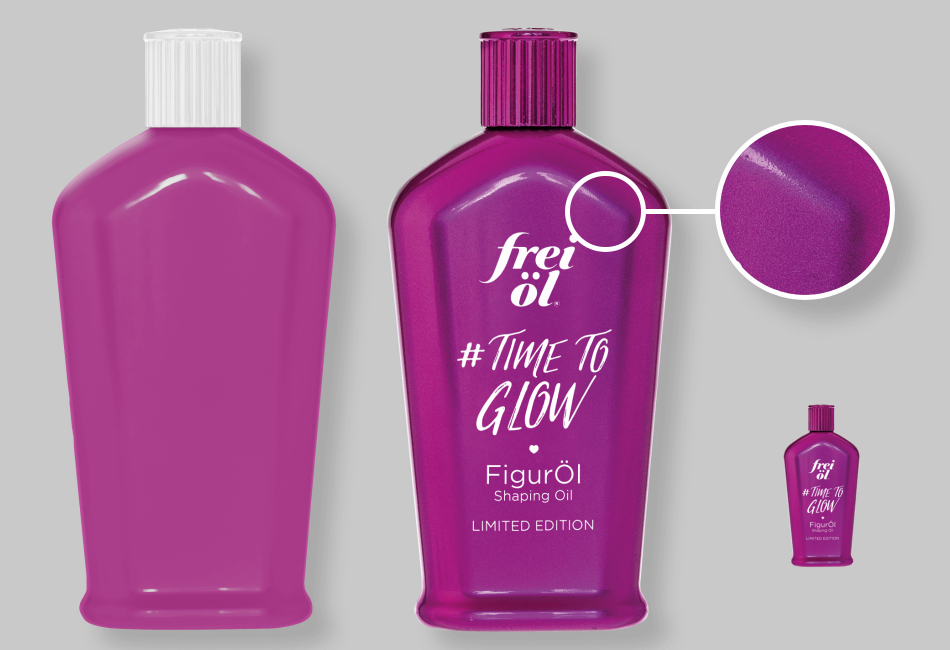 Lacquering

We only use environmentally friendly, water-based lacquers for lacquering in our company. The range of variants with this decorative technique is almost unlimited.


Matt lacquer / gloss lacquer

Do you want to clearly highlight the shape and contours of the packaging, and should the product make an elegant and sophisticated impression at the same time? Or would you rather have more gloss and shiny colours?
With Rebhan lacquering you have the choice between matt or gloss, opaque or transparent, monochrome or multi-coloured.
Effect lacquer


You can make your product unique with extraordinary effects. For example, using so-called "gradient lacquer", with which the run of covering lacquer goes over into a transparent surface or the original colour of the bottle. Or you can give simple packaging a pleasant, velvety feel using soft-touch lacquering. Your customers won't want to let go of your packaging! Special lacquer effects can also emulate natural textures such as stone, both visually and in the way it feels. With stone lacquering we create very special, natural looks which will turn your product packaging into a highlight.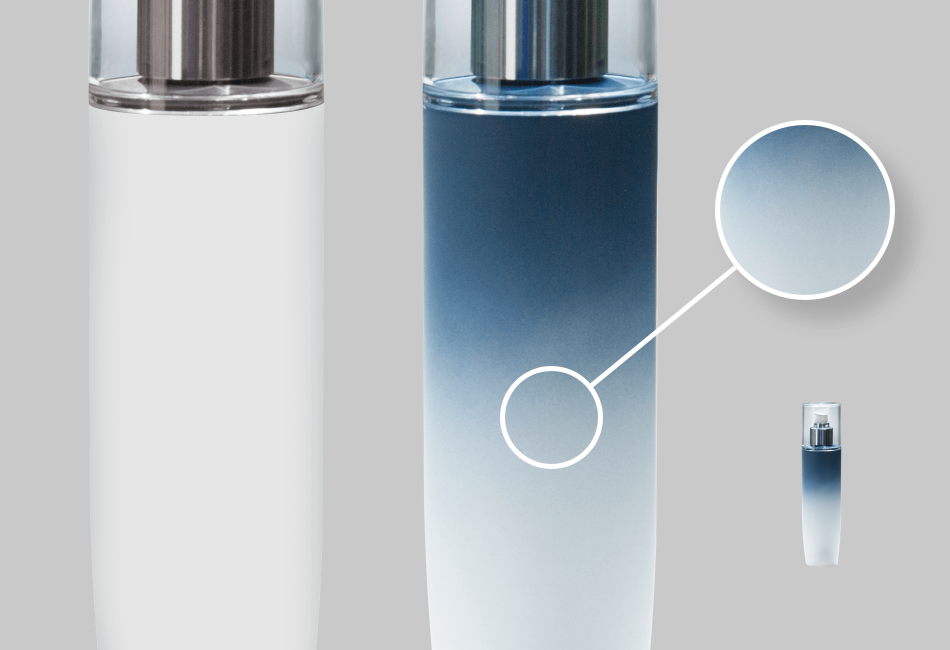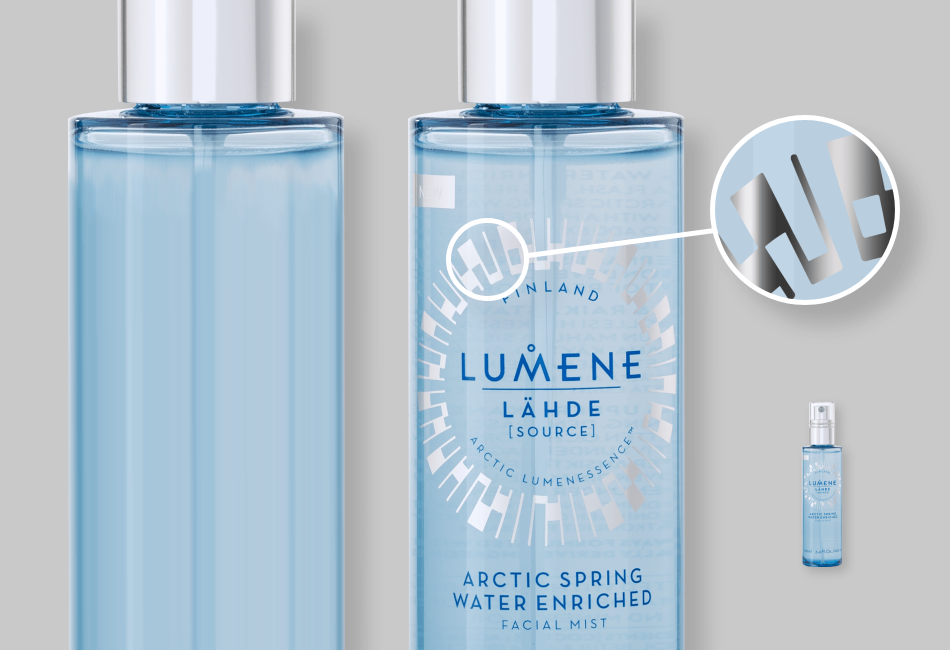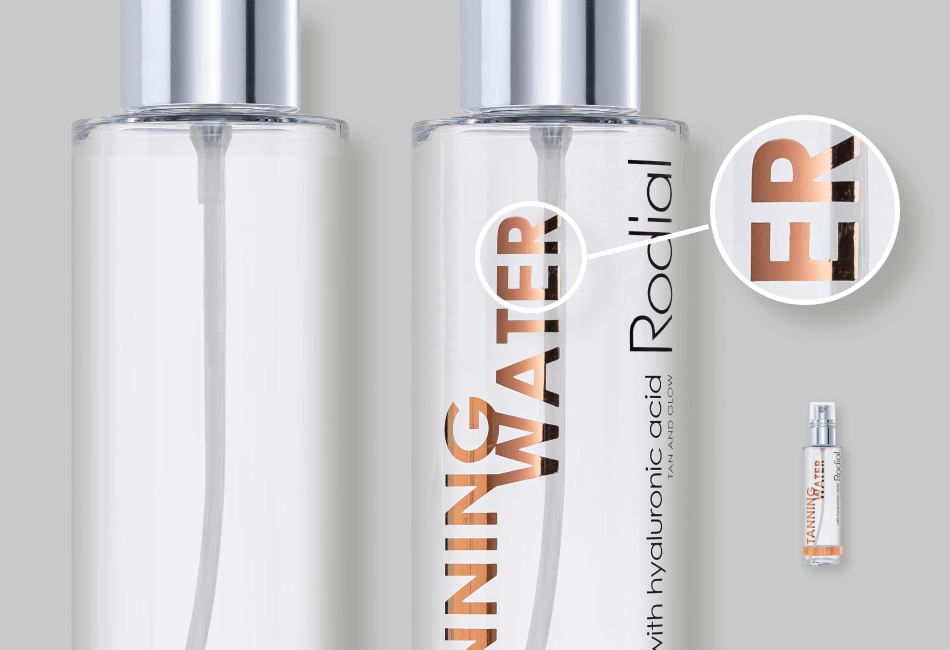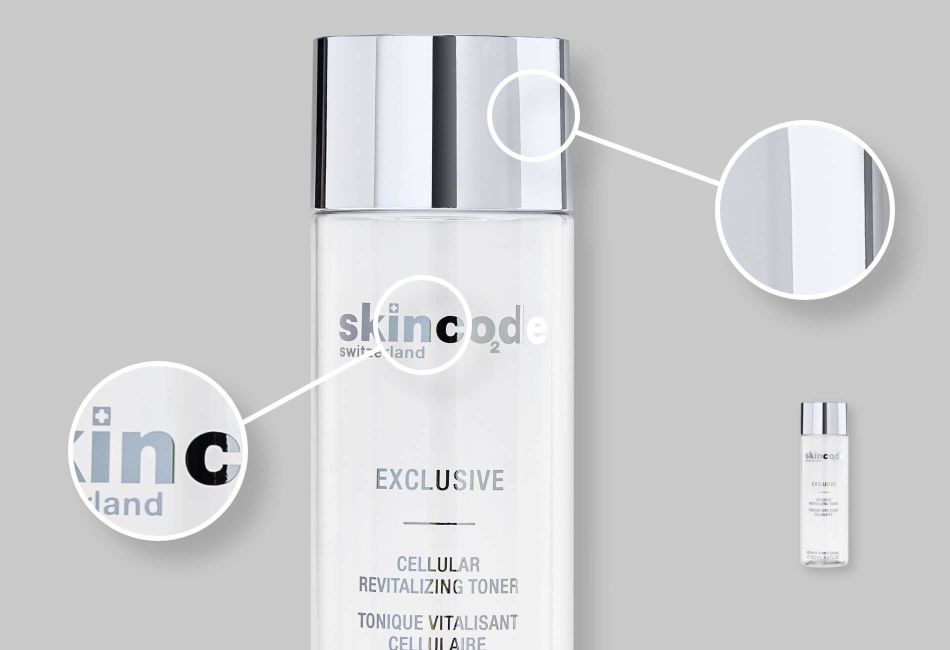 Hot foil stamping
With hot foil stamping, also known as hot foil embossing, the printing motive is released from a metallic foil with the aid of a heated die and embossed onto the packaging. The metallic shine gives the product a very special effect. Gold, silver and copper foils are often used. However, modern colourful foils are also often used in order to achieve special effects such as holograms or textures.
Metallization

Do you want to give your product a metallic look? Coating using vacuum metallization vaporisation provides a decorative metal look which goes far beyond galvanic chrome plating in terms of the variety of colours. Aluminium is vaporized on using this procedure. The top coat (finish) can be coloured, meaning that numerous coloured metallic surfaces can be created.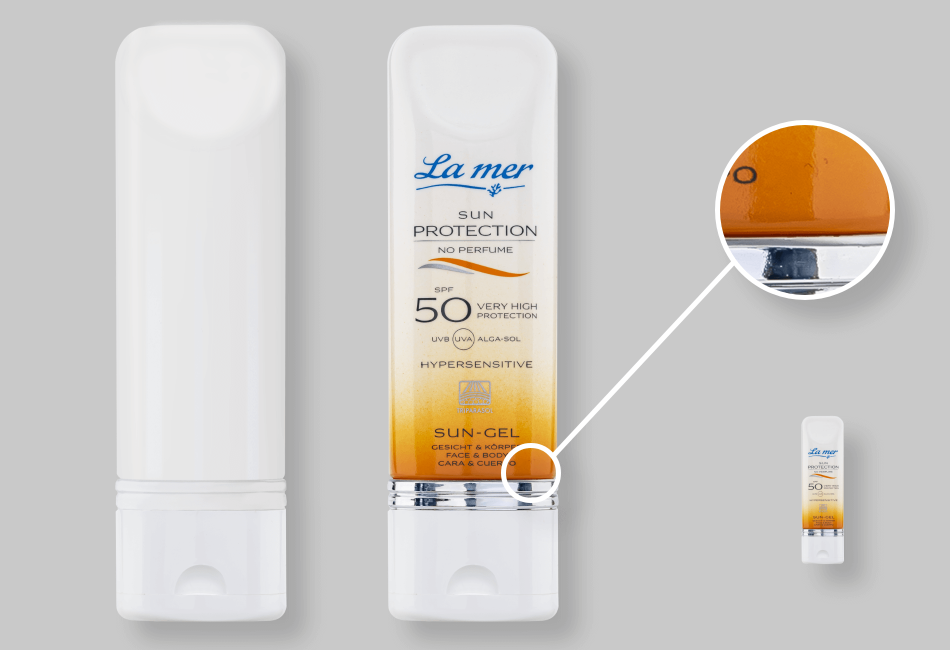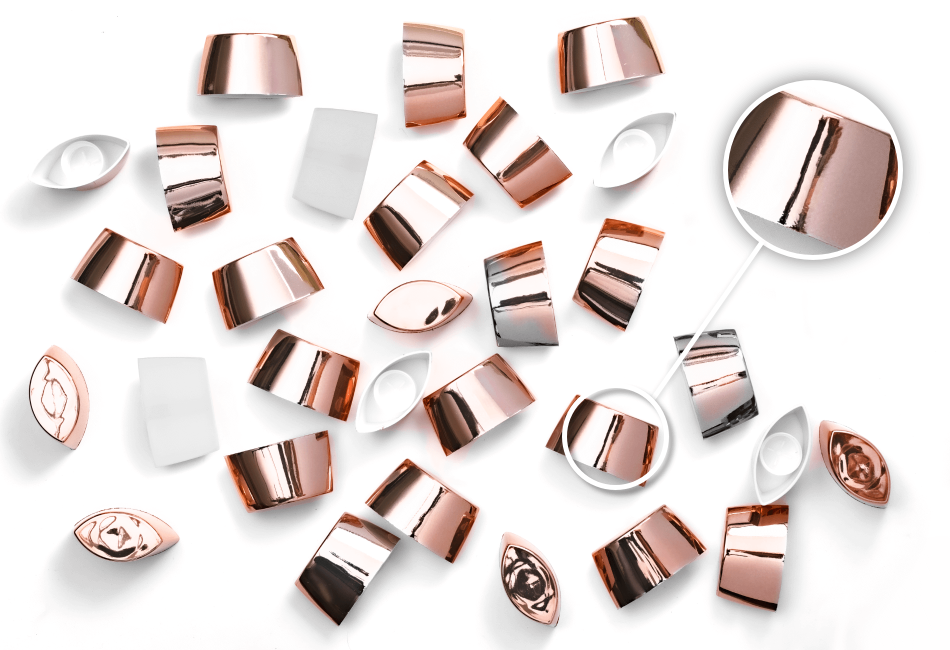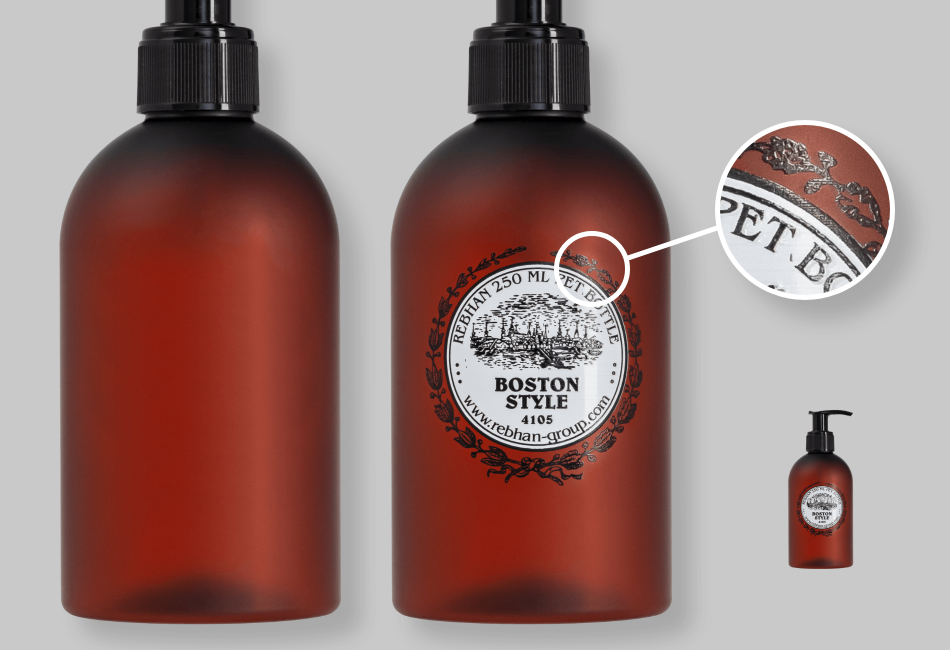 Relief printing

Would you like your logo to be both visible and tactile on your packaging?
Relief printing – also known as thermographic relief printing – is an elegant printing process that gives your printed logo or design element a 3D effect.