REBHAN
Technologies
State-of-the-art technology enables maximum flexibility.

To process the different types of plastic and to create exceptional packaging, we need a vast array of different production processes. This is why at REBHAN we set great store by the professional use of state-of-the-art technology to ensure quality, flexibility and efficiency. In the following we will briefly present the different methods available to produce your plastic packaging at REBHAN.

Our production technologies
EBM – Extrusion blow moulding
During extrusion blow moulding, EBM, melted polymer is pressed through a nozzle around a core to produce a long, simple plastic tube. This is then placed in a mould with an air nozzle fitted at the top opening. Air is then blown into the tube, which presses the material into the outer sections of the mould. This gives the plastic the shape of the mould and the design can move on to the next production step, decoration.
In REBHAN's production halls there are currently 39 EBM machines, all of which are powered 100% by electric, enabling precise and efficient processing.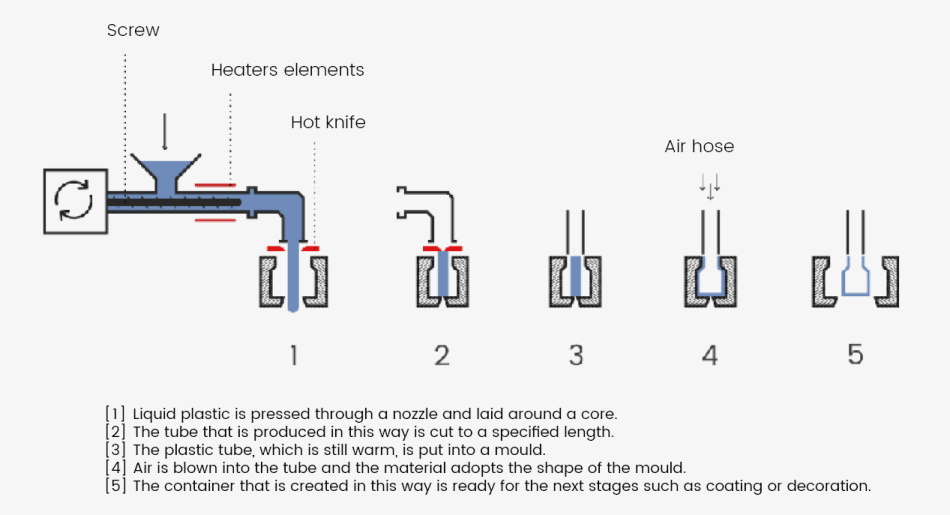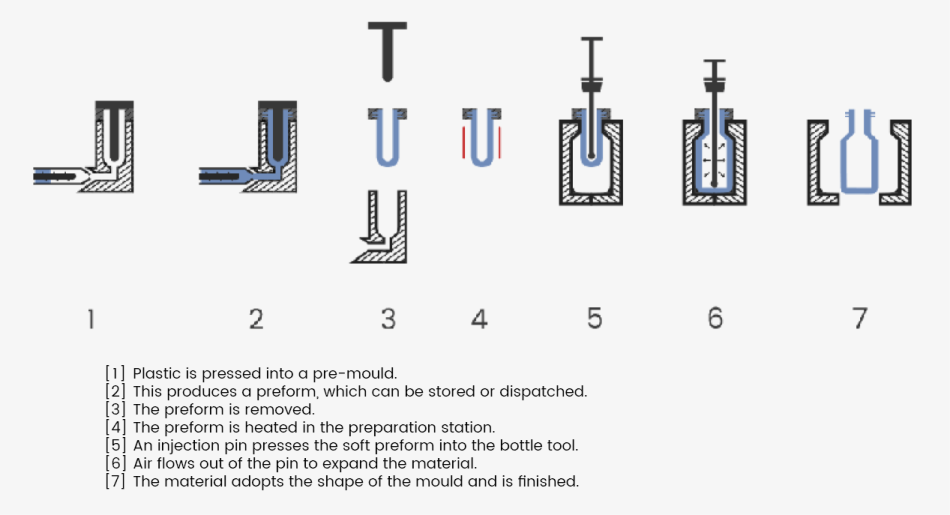 ISBM - injection stretch blow moulding
Numerous packaging containers are manufactured using ISBM, which stands for injection stretch blow moulding.
ISBM is a relatively simple process in which a preform made of plastic is heated and, using a stretching rod, pressed into a negative mould. Pressurised air is then blown out of several openings in the rod, forcing the plastic to completely fill the mould and create the desired packaging.
At REBHAN, 14 of the 62 production machines operate using the ISBM process.
IBM - injection blow moulding
The injection blow moulding method is used to produce hollow plastic packaging such as bottles or other small-volume containers.
The required plastic material is melted to make it supple and malleable and is then injected into what we call the preform. This preform creates the length of the final product length, which is then blown into a blown mould to create the finished bottle.
The machines used by REBHAN – currently 7 units – produce a large number of bottles quickly and efficiently using this process as the processing time (heating and cooling the plastic) is short.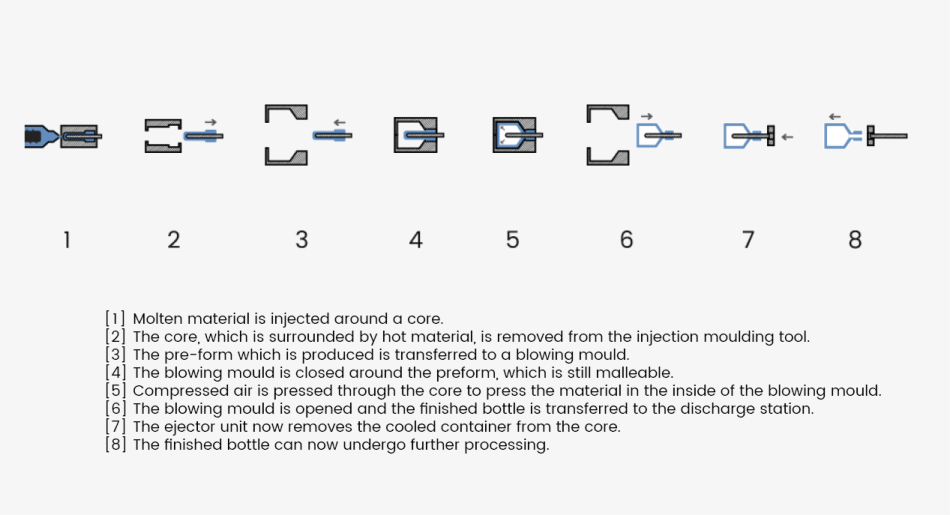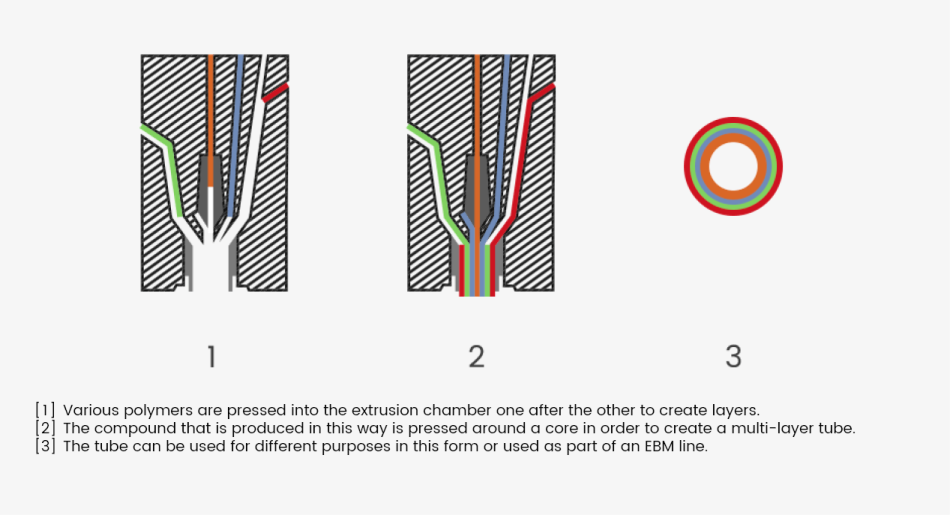 Co-Ex – Co-extrusion
Plastics undergo the same extrusion process as for EBM, however in Co-Ex up to three materials are extruded at the same time to create a multi-layered packaging. The different layers ensure the required combination of properties so that the end product has the desired proportion of tensile strength, barrier properties, flexibility and weight. Three of the machines used by REBHAN have multi-cardioid heads and can incorporate multiple material layers in the manu­facturing process, thereby creating different barriers.
This process makes it possible to create material layers that integrate aspects of design, aesthetics and haptic properties while also taking sustainability into account. Read more about this in the Green line section.
IM – Injection moulding
In this process we plasticise the plastic in an injection unit and inject it into an injection moulding tool. The hollow space (the cavity) of the tool determines the shape and surface structure of the finished products such as caps, lids or sleeves. Our cutting-edge machines have spindle drives that are directly driven, thereby ensuring absolute accuracy and part quality. They are also extremely clean as they comprise liquid-cooled, encapsulated servo-electric drives, recovering energy during the braking process.
Currently REBHAN's production halls operate 2 injection moulding machines.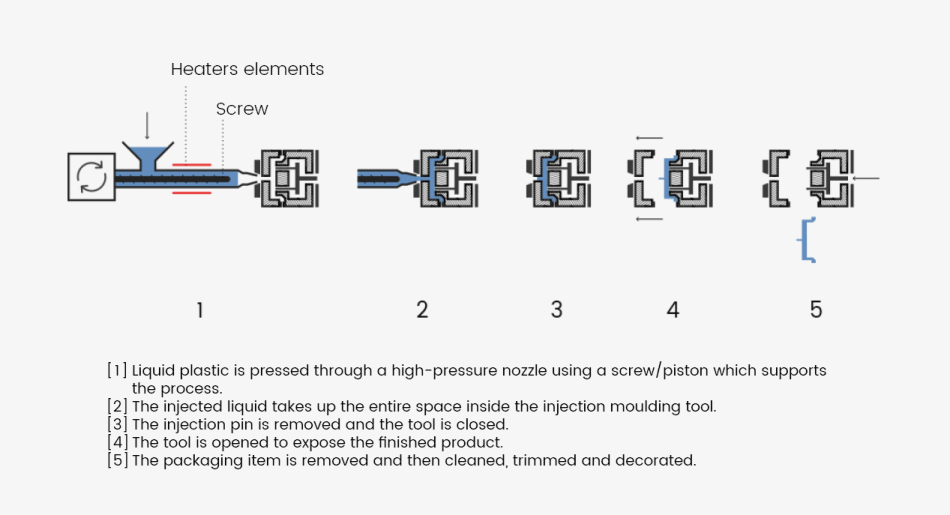 REBHAN

Masterbatches
The special finish for your packaging
Be surprised by the innovative ideas of REBHAN's research and development team. Specifically in the field of masterbatches – in other words the effects that can be directly achieved with the granulate – there's a lot to discover! At REBHAN you have the opportunity to finish your product packaging with exceptional masterbatches. And that happens right in the production process before decoration. Independently of customer enquiries we are always testing new possibilities and ideas as our experts enjoy breaking new ground. This means we can always offers you unusual, unique packaging concepts.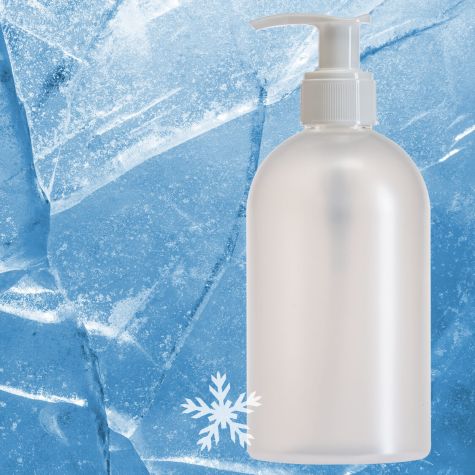 FROST BATCH
Matt shimmer for a
refreshingly cool impression
Frost batch
Cool look for cool products

With the frost batch we can obtain a truly impressive effect:
The matt shimmer creates a refreshingly cool impression that is guaranteed to attract attention and entice people to buy. And the best thing about it is that this elegant effect is produced using our special granulate without any additional lacquering. Creating the matt surface by omitting a production step means a considerable material and energy saving. As a result of this additive in the master­batch, the matting effect can be implemented quicker, more economically and by saving more energy.
Another advantage is that it doesn't change the material texture: The surface remains smooth and lustrous despite the matt appear­ance. Does your product packaging need to communicate freshness and coolness? Then our frost batch is the perfect choice.
RAINBOW BATCH
Beautifully ethereal and iridescent
– like a soap bubble
Rainbow batch
Delicate and iridescent rainbow colours

Present your products in a trendy, shimmering setting! As the light falls on the surface, the delicate, shimmering colours change, turning your product packaging into a genuine show-stopper. Thanks to the expertise of our development department, this breath-taking effect doesn't need any additional lacquering. The rainbow batch transforms your packaging into an iridescent highlight without any additional production steps. Not only does is that easier on your budget, it also conserves energy.
Be a new trend setter and pack your products in a multi-coloured iridescent soap bubble – one that doesn't burst!
ADFLEX
Velvety, soft and warm
– a truly tactile delight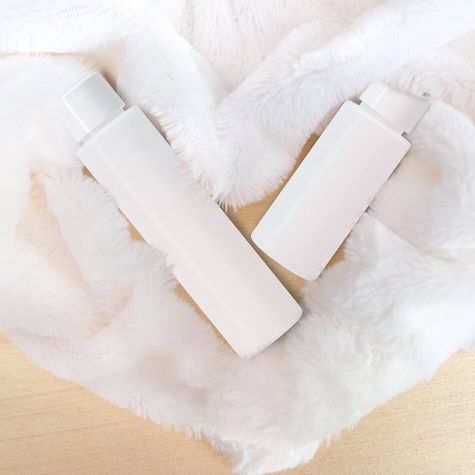 Adflex
You won't want to let go of this bottle!
Do you want your customers to hold on to your product? Then Adflex is precisely the one for you! The enhanced tactile properties of the plastic packaging are created by a special PP homopolymer without the need for a soft-touch coating. In this case we generally use the Co-Ex process. The outer layer of the packaging consists of Adflex and the inner layer is made from a plastic suitable for your product. We turn your packaging into a truly tactile delight – velvety soft and warm!
AROMA BATCH
A novelty on the
packaging market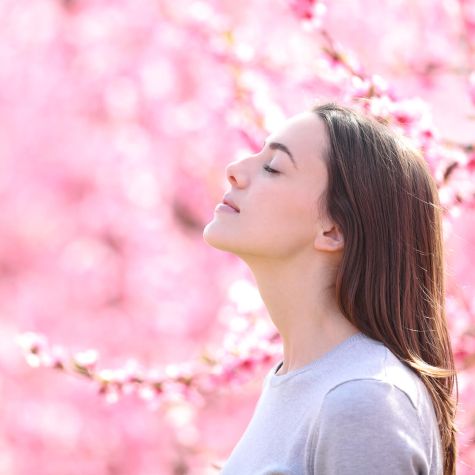 Aroma batch
Your nose buys too!

The latest project of our tireless research and development team is a novelty on the packaging market. At present at REBHAN we are testing the most diverse aroma batches – from spruce to lemon to a woody aroma. The subtle fragrance notes evaporate over time but in the shop they entice you to pause, sniff and buy! If you like being a trend setter and have an idea of how your product could be perfectly presented using this innovation, then we look forward to jointly developing an entirely new packaging concept!

Turn your brand packaging into something very special with our range of
special masterbatches